Accreditation
---
Accreditation is one of the biggest concerns for people who wish to earn a high school diploma online. A school accredited by the appropriate accrediting body can grant diplomas that lead to greater income opportunities and the chance to pursuit a higher level of education by attending to an accredited college or university.
COGNIA
---
COGNIA is the largest community of education professionals in the world. We are a non-profit, non-partisan organization that conducts rigorous, on-site reviews of a variety of educational institutions and systems to ensure that all learners realize their full potential. While our expertise is grounded in more than a hundred years of work in school accreditation, COGNIA is far from a typical accrediting agency. Our goal isn't to certify that educational institutions are good enough. Rather, our commitment is to help these institutions continuously improve. Combining the knowledge and expertise of a research institute, the skills of a management consulting firm, and the passion of a grassroots movement for educational change, we serve as a trusted partner to 34,000 educational institutions—employing more than four million educators and enrolling more than 20 million students—across the United States and 70 other nations. COGNIA is a Commission on Accreditation and School Improvement (NCA CASI) and the Southern Association of Colleges and Schools Council on Accreditation and School Improvement (SACS CASI)—and expanded through the addition of the Northwest Accreditation Commission (NWAC) in 2012.
The Department of Education
---
The Department of Education serves as the single repository of education data from school districts, state and community colleges, universities, and independent postsecondary institutions - allowing us to track student performance over time and across varying education sectors. We administer a statewide reading initiative for Florida's public schools, and among community groups and volunteer organizations that support them, with a goal of having every child able to read at or above grade level. Serving nearly 2.7 million students, 4,200 public schools, 28 colleges, 192,000 teachers, 47,000 college professors and administrators, and 321,000 full-time staff throughout the state, the department enhances the economic self-sufficiency of Floridians through programs and services geared toward college, workforce education, apprenticeships, job-specific skills, and career development. The department manages programs that assist individuals who are blind, visually-impaired, or disabled succeed either in school settings or careers - encouraging independence and self-sufficiency. Pam Stewart, Commissioner 325 West Gaines Street Tallahassee, Florida 32399-0400 Phone: 850-245-0505 Email: Commissioner@fldoe.org Mission: The Department of Education is here to increase the proficiency of all students within one seamless, efficient system, by providing them with the opportunity to expand their knowledge and skills through learning opportunities and research valued by students, parents, and communities, and to maintain an accountability system that measures student progress.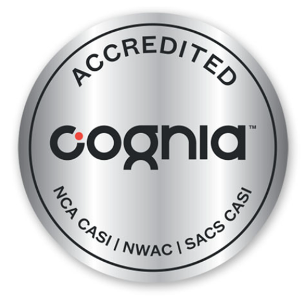 Ebenezer International Christian Academy is Accrediting by the Southern Association of Colleges and Schools. Affiliated with COGNIA (SACS/CASI No:260543)

Registered and Listed with the Florida Department of Education and meets all requirements as a to non-public schools, in accordance with State of Florida Statutes, Sec. 229.808. Registered No. 134936